The COVID-19 pandemic is inspiring Europeans to think the previously unthinkable, according to a ground-breaking survey out today from a team led by Professor Timothy Garton Ash, the leading Oxford academic.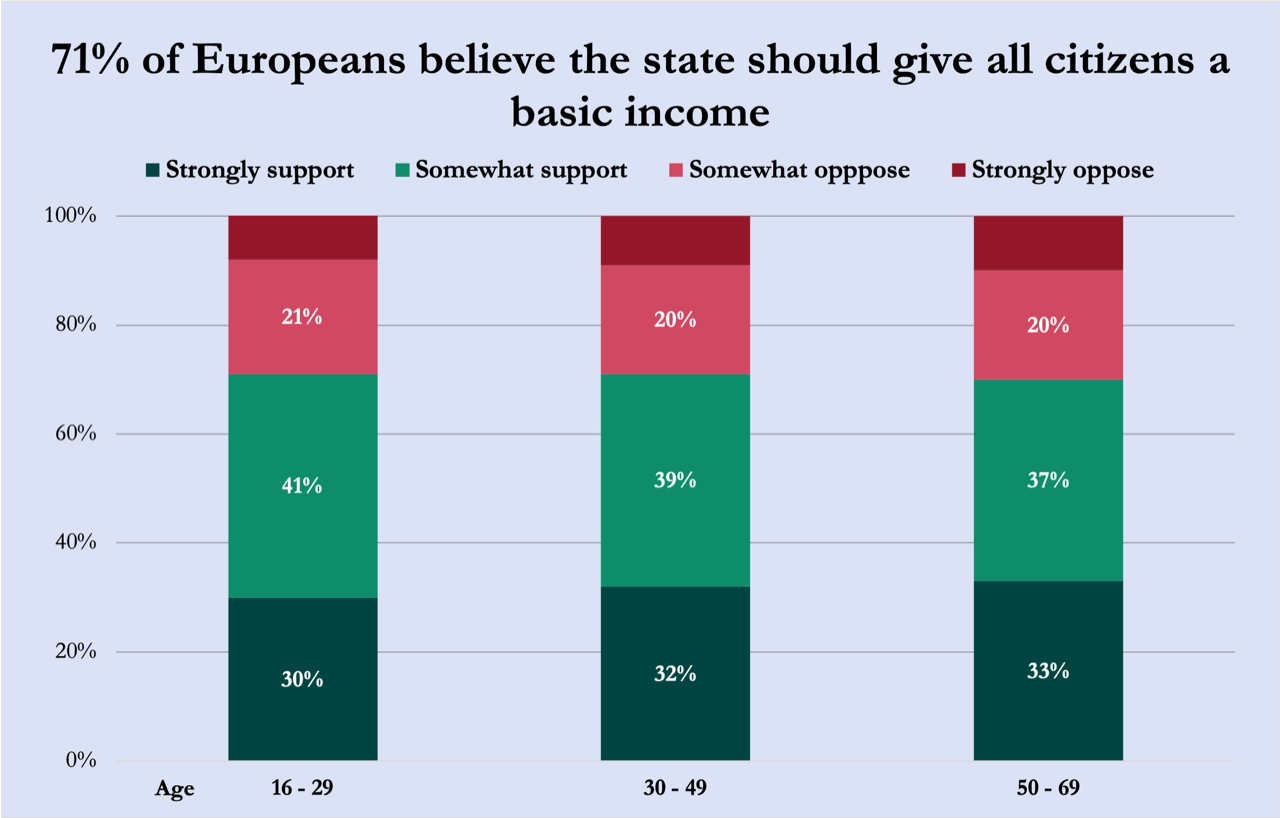 Public policy and economic ideas which were hitherto seen as radical, even utopian, have become mainstream thinking during the crisis, the Europe's Stories survey of people throughout the European Union and the UK suggests. One particularly striking finding, according to Professor Garton Ash, is the overwhelming support among all age groups for a universal basic income (UBI). More than 70% of respondents backed the idea, which has often been dismissed as 'wildly unrealistic'.
A UBI, whereby all citizens would be entitled to a basic income paid by the government irrespective of their employment status, has been suggested by some economists and political thinkers as a way of responding to challenges such as inequality and automation – in the face of widespread scepticism. But the survey shows strong support for such a move, both in the UK (where more than two thirds of those asked support it), and across the EU.
The survey also finds that 84% of Europeans back a mandatory minimum wage – something that was only introduced in the UK in 1999.
In a report co-authored with Antonia Zimmermann, a member of the Oxford research team, Professor Garton Ash warns, 'These results obviously need to be read against the backdrop of the COVID-19 pandemic bringing outside life almost to a halt in the month of March 2020....plainly the survey was conducted at a time of heightened economic and social insecurity.'
The professor adds, 'It is clearly too soon to say what kind of moment the Coronavirus pandemic will turn out to be for Europe, but it will surely be an important one.'
The survey of more than 12,000 respondents was conducted between 5 and 25 March in the 27 EU member states and the UK. The questions were designed by the research team of Europe's Stories, a research project of the Dahrendorf Programme for the Study of Freedom at the European Studies Centre, St Antony's College, University of Oxford, in consultation with the experts of the Bertelsmann foundation's eupinions survey project.